6 result(s) for your search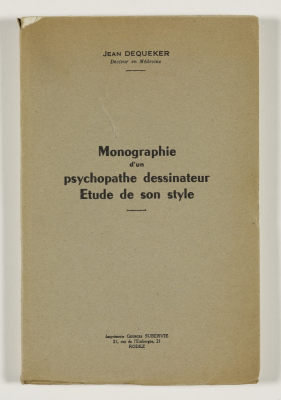 Monographie d'un psychopathe dessinateur. Etude de son style.
1948 Des phénomènes de synopsie
1893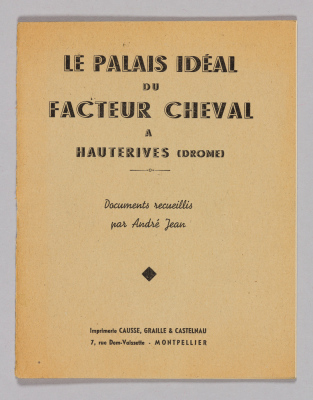 Le Palais Idéal du Facteur Cheval à Hauterives (Drôme)
1937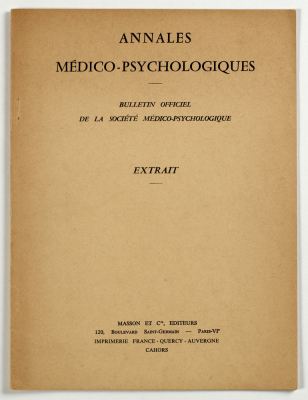 Un sculpteur exotique dans un "asile d'aliénés": A. Martias
1964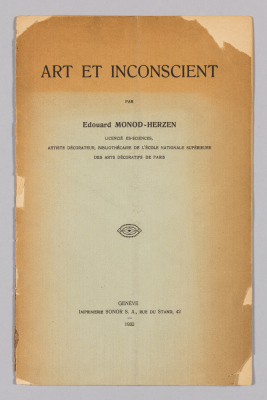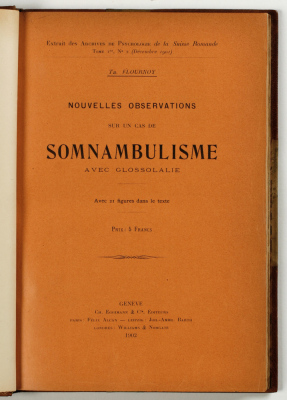 Nouvelles observations sur un cas de somnambulisme avec glossolalie (ouvrage relatif à Hélène Smith)
1902
Supporting the LaM means committing yourself alongside the Museum in order to take part in its development and help increase its reputation.
Become partner
Address
LaM, 1 allée du Musée
59650 Villeneuve d'Ascq
Usual opening times
From tuesday to sunday
10 h - 18 h
Closed on mondays