16 result(s) for your search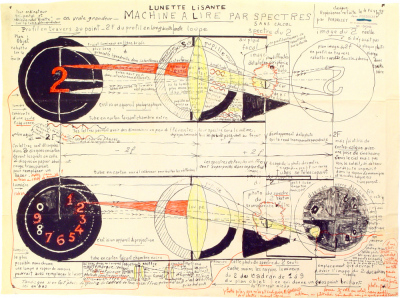 Lunette lisante. Machine à lire par spectres.
4 février 1972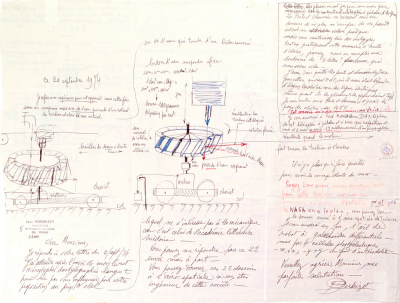 Je refais cette expérience pour cet appareil mais cette fois sans air comprimé mais avec de l'eau qui coule d'un robinet
20 septembre 1974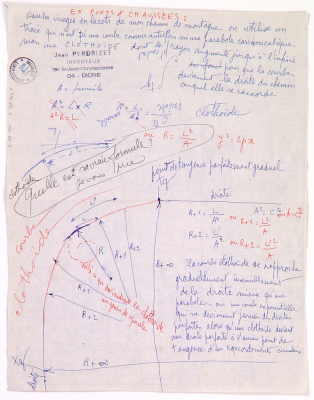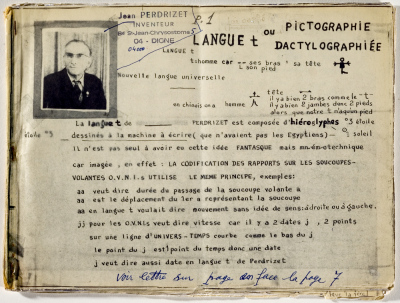 Langue t ou pictographie dactylographiée
1973 - 1974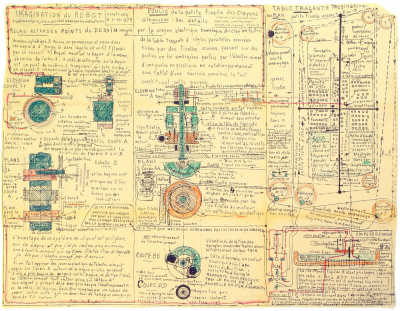 Imagination du robot.
1er octobre 1973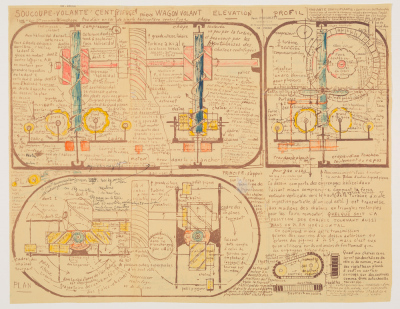 Soucoupe-volante centrifuge mieux wagon volant
vers 1972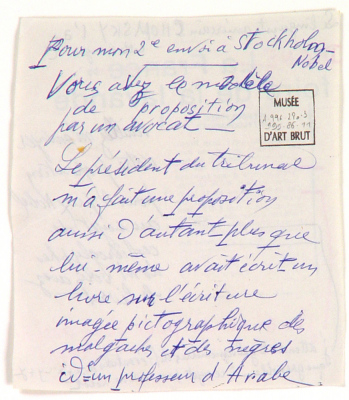 Pour mon 2e envoi à Stockholm - Nobel
avant 1975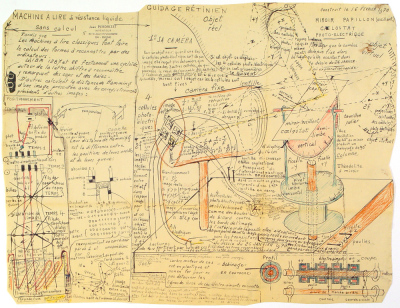 Machine à lire à résistance liquide
16 février 1970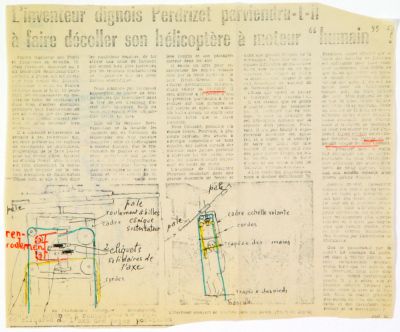 L'inventeur dignois Perdrizet parviendra-t-il à faire décoller son hélicoptère à "moteur humain" ?
avant 1975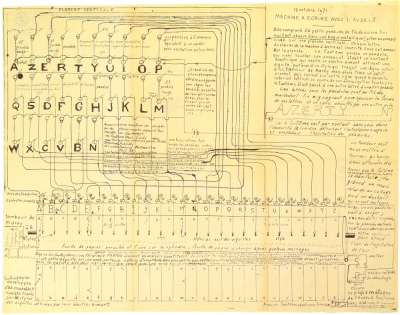 Machine à écrire avec l'au-delà
19 octobre 1971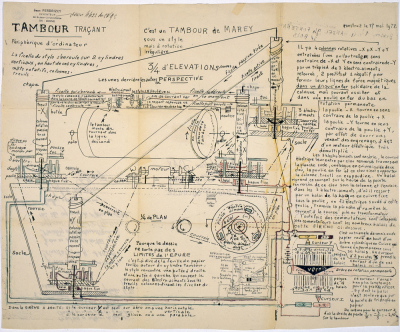 Tambour traçant. Périphérique d'ordinateur.
17 mai 1972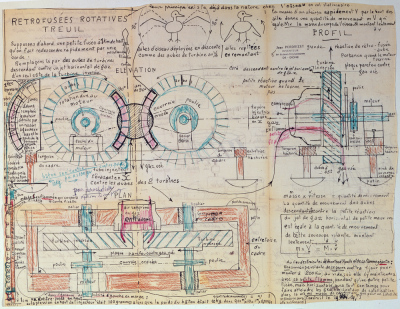 Rétrofusées rotatives. Treuil.
19 novembre 1973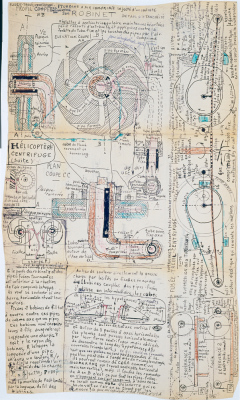 Turbine à air comprimé
vers 1974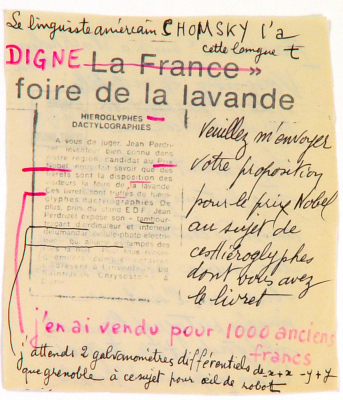 Veuillez m'envoyer votre proposition pour le prix Nobel...
avant 1975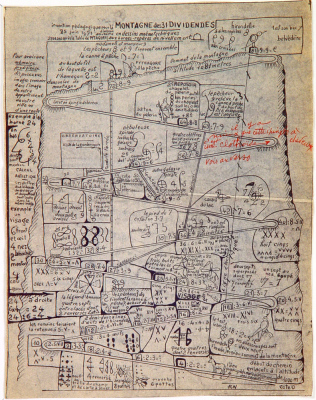 Montagne des 31 dividendes
25 juin 1971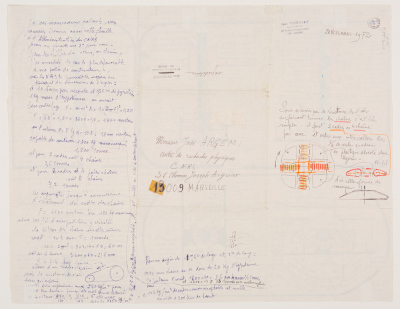 Lettre adressée à M. José Argémi du CNRS de Marseille
20 novembre 1972
Supporting the LaM means committing yourself alongside the Museum in order to take part in its development and help increase its reputation.
Become partner
Address
LaM, 1 allée du Musée
59650 Villeneuve d'Ascq
Usual opening times
From tuesday to sunday
10 h - 18 h
Closed on mondays