Take a gourmet break after your visit! The menu includes Olivia's generous cuisine, Thomas' warm welcome, and their wide range of homemade delicacies!
Enjoy a spot of peace and quiet after your visit and treat yourself to your choice of the delicious dishes and pastries served at the Café du LaM.

The Café du LaM welcomes you during museum opening hours, serving homemade dishes made from seasonal local products! Come and choose from a selection sure to delight all taste buds and appetites: lasagne, chicken wok, salmon en papillote, vegetarian platter, Flemish stew, and much more besides …
As a desert or at teatime, a wide selection of mouth-watering pastries (also homemade!) is on offer, including cheesecake, dark chocolate fondant, lemon tart, and crumble.
And because there's fine weather in the Nord département too, the Restaurant's shaded terrace awaits you in the Museum's inner patio during the summer… Smile, after all you're at the LaM!
Opening hours:

Tuesday to Sunday 10 a.m. to 6 p.m.
(extended during events held at the Museum)
Closed on Mondays and on days when the museum is closed
Want to reserve a table?
— or —
By phone:
+33 (0)9 63 52 51 96
(from Tuesday to Sunday)
Image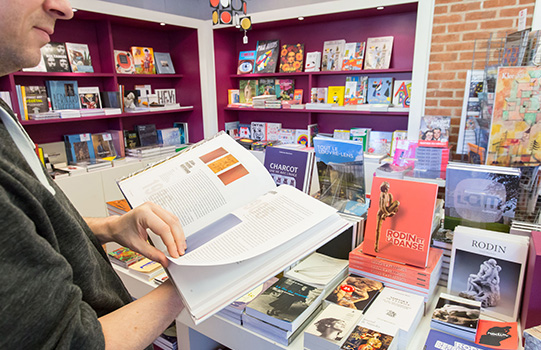 The Gift and Bookshop
Browse through the wide selection of art books and unusual gift ideas on sale at the Gift and Bookshop from Tuesday to Sunday, 10 a.m. to 1 p.m. and 2 p.m. to 6 p.m.
Image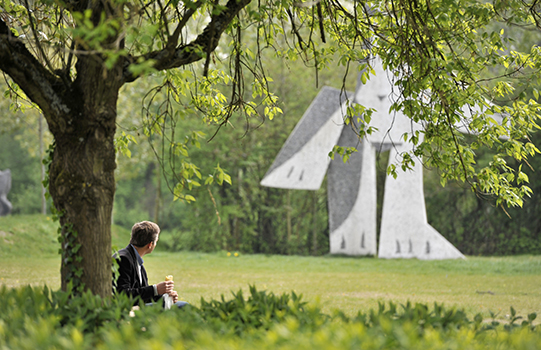 The park
The sculpture park is open to visitors from Tuesday to Sunday, 9 a.m. to 6 p.m.
Getting to the LaM
By metro, car or bicycle, or on foot, all roads lead to the LaM! Take a look at our interactive map and let it help you on your way...